Georges for Big Men Clothing and Footwear
Discover Our New Arrivals. All in King Sizes.
Quality Big Men Clothing at Affordable Prices
At Bigmenonline, we do not simply ensure that customers be satisfied with our range of clothes for big men. We are constantly trying to improve customer satisfaction, to provide them with a daily satisfaction. This is why right from the start we carefully trade with trustworthy brands like Hugo James, Duke Clothing Company, KAM, Fitzgerald and many other renown suppliers of big mens clothes. Having over 30 years of experience in Big Men Clothing, we built customer trust that we deeply want to maintain thanks to an irreproachable customer service and high quality products.
We hope you will find your happiness in our wide range of Clothes for Big Men & Large Size Mens Footwear.
FREE RETURNS (Applies to UK POST CODES Only)
GEORGES THE BIG MANS SHOP YOUR PREMIER SITE FOR CLOTHES AND FOOTWEAR FOR THE BIGGER MAN 30 Years of successful Trading and our 5* FEEFO Rating speaks for itselfc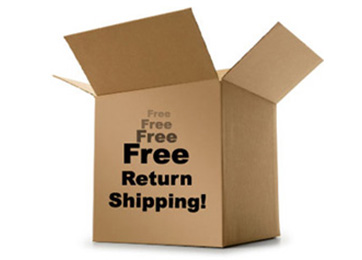 OUR MAIN CATALOGUE IS UPDATED ON A REGULAR BASIS, WITH NEW ITEMS BEING ADDED MOST DAYS
Welcome to Georges Big Men! Your Specialist in Big Men Clothing
Georges was set up in 1985, after recognising the need for a specialist shop catering for the Larger Man at sensible prices. A lot of faith was needed, especially after being told by our accountant the business proposition was not viable just one day before we opened for business. Our Bank also let us down right at the last moment which put even more pressure on us. However we perserved, and after a lot of long days and a lot of hard work, we proved that our ideas were correct.
We have over 30 years of experience in Big Men Clothing
Over 30 years later, now managed by one of my son's we are now running a successful retail shop, and now a well established online presence as "bigmenonline.co.uk". We stock exclusively clothes for big men, and large size footwear. We carry extensive ranges of Kingsize Casual Wear..in sizes 2xl up to 8xl, brands such as Espionage, Cotton Valley, Kam, Duke, Brooklyn, Rock Plus ,Cababno and Bonart plus a great range from Skandinavian Company "Allsize", with labels such as North56, Replika, AeroSport & Greys.
Discover our extensive range of Big Men Clothing
This includes Jeans, Cargo Pants, Joggers etc all up to very large sizes (72" - 8xl). Extensive range of casual Tops, Sweatshirts, Hoodies,Tee's & Shirts from 2xl to 8xl.
Our range of Clothes for Big Men also includes: Smarter Casuals such as Big Sizes in Sports Jackets, Casual Trousers, Shirts and Sweaters, from Skopes, Hugo James, Gabicci, Oakman and Bar Harbour.
If you are looking for more formal Big Men Clothing, we stock Suits for Large Men in a fantastic range of styles to fit in some cases 70" plus Chest and Waist. These come as "Mix & Match" to give you the best fit possible. We also stock KingsizeEvening/Dresswear, Blazers and Smarter Jackets. All in sizes for the Larger Man.
Not forgetting the essentials, Underwear, PJs, Socks all in Kingsize fittings. Trainers, Shoes and Slippers also in big sizes up to size 16 UK fittings. Brands include Pod, Sandpiper, Hi-Tec.